This year I am officially stepping into the role as Mrs Claus and hubbs Mr Claus as this is our First Christmas as parents as Mini was born early in the New Year. We are both super excited about starting our own family Christmas Traditions with Mini and of course about buying her some lovely bits and pieces from SANTA. We also have a small niece and a newborn nephew as well as a few friends little ones which we are buying for too, so I decided to put a little gift guide of items I love that I think are perfect for a special little one this Christmas.   I have been searching for lovely little nick nacks for stockings, bits and pieces for both mummy and little one so grab a cuppa and have a peek!
Firstly press play and listen to this whilst you read! Get you into the Christmas spirit!
Firstly let me introduce you to Butterflies and Dragons wooden and traditional toys!I came across Butterflies and Dragons firstly on twitter, once I had a peek at their site I was hooked! They stock beautiful  toys  much nicer than the average toy store on an everyday high street. The toys are vibrant colours and most are perfect for either boys or girls so great for all the family like this lovely crocodile track see picture below! They have the most amazing range of wooden play foods and kitchens including wooden  Pizza's, doughnuts and the cutest play food I have seen yet Tea bags  which I adore. They have a great variety of stock which caters for all price ranges, a must stop shop for Santa…
I adore handmade items especially fabric/ knitted toys for little ones,  Mippoos make unique beautiful handmade toys such as this gorgeous stuffed fox  £32.33 . I think its so special to give or receive an item that has been handmade and this fox would be perfect for a little boy or girl (I want it for myself!).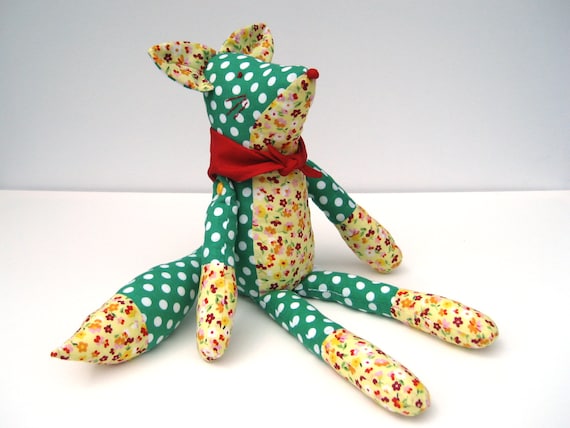 Pygmy Cloud are a design duo Diana and Dave from London. They make gorgeous quirky  homeware, plush toys and accessories inspired by in their words the "world of  bears, beards and beasties". They are a little obsessed with the British weather and clouds and raindrops feature in lots of their pieces. I think this grumpy bear cushion is gorgeous and would be perfect for any little ones room, i'd put it beside a book shelf or box with Goldilocks and the three little bears story(the bear is £27.00) This handmade felt coaster cloud set will add a quirky uniqueness to any cup of tea £14.00, this would make the perfect gift for any yummy mummy (hint hint).
For any style conscious mums out there with tiny teething tots, I introduce to you MikaB teething jewellery .All of MikaB' pieces are baby safe, designed to be perfectly safe for little mouths to munch on. MikaB range includes bangles Euro 9.50, necklaces Euro 16.50 and pendants Euro 12.50. They come in a range of colours from blacks to turquoise. All the necklaces and pendants have a baby safe snap clasp that releases with light pressure. I have one of each of these pieces and adore them. They go with literally every outfit and give me piece of mind as Mini can tug and chew on them without me worrying my jewellery will break or she would swallow a small piece. They look like pieces of fashion jewellery and I get compliments about them all the time. Unless I mention to people they are made for teething most wouldn't know! I think they would be perfect for presents for a sister, mum, aunt etc even if they didn't have a little one. Great stocking fillers (hint hint bf's, partners and hubbies!)
PlayDuvet I really love the idea of this as it is geared towards not only babies but the whole family! This duvet is different from traditional playmats as it is big enough for little ones to crawl and roll on without going off the edge. It is perfect to keep little ones cosy and safe whilst playing on hard or cold floors. Perfect for tummy time, play time, story time, all the time! The play duvet provides a great space for younger and older siblings  to play and interact together. This is an investment piece as it will go well beyond the baby years, through to toddler and early childhood. Perfect for summer days in the garden (if we get the weather) or cosy winter afternoons.  I think this would make a perfect "Family Gift" from santa. (75.00 )
Holly Surplice is an artist and illustrator who creates the most amazing
illustrations I have seen in a long time. She sells greeting cards, mugs, wrapping paper, prints and has also published a few children's books. I have purchased about a bear and peek a boo bunny for Mini from Santa. The illustrations in these books are beautiful I know Mini is going to love them and hopefully treasure them for many years to come. You can purchase these books by searching for them on Amazon and for the greetings cards etc click the link here to take you to Holly's shop.
Bumfy  is a cushioned 100% organic cotton  seat designed to fit into trolleys, baby swings and high chairs. I think this is a fab idea as now that Mini is bigger we pop her into the trolley when doing the weekly shop. Most of the local supermarkets keep their trolleys outside in shelters but let's face it with our winter weather they are hardly ever dry and the baby seats are always freezing which cannot be nice for little bums. The seat is padded and cosy and provides support especially for smaller babies. I have never seen these used before but I think they would definitely be cosy for a little one and would stop them bumping off the metal trolley bars when you make an emergency right turn for the choccie isle 😉 . This seat also fits highchairs which would be great for out in restaurants and fits baby swings so good for the park too! It also provides the added benefit of keeping them clean, as I don't know about you would sometimes highchairs etc when out and about can be a bit grubby. I think this is a perfect baby gift if your looking for something a bit different and unique. Perfect for keeping in the car for out and about £35.00.
Copperbutton   Nancy makes Unique and handmade gifts which feature a bespoke piece of enamelled copper in each. I have admired Nancy's fab work for ages now on twitter. All her items are handcrafted and no two pieces are ever the same. She stocks items perfect for baby showers, christenings, birthdays, etc. Her winter themed pendants are stunning, perfect stocking fillers or gorgeous gifts for friends and family. I personally love this Blue star Christmas pendant and at £8.00 it is a absolute Christmas bargain!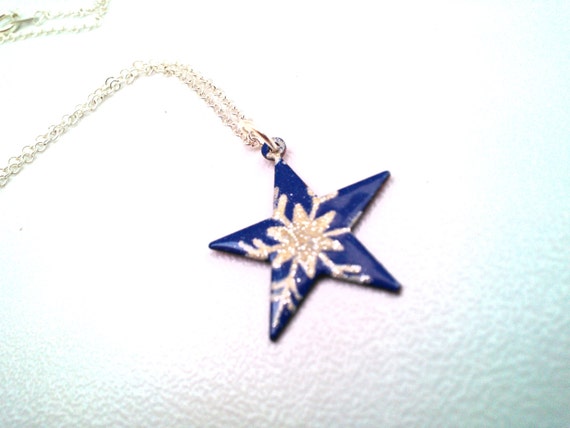 Hoobynoo World   Is made up of  husband and wife Chiara and David Stone. They have a  beautiful range of items ranging from necklaces and brooches to wall stickers and temporary tattoo's. All the items are quirky and unique. Perfect pressies my fave is this Handmade felt hedgehog brooch costing £6.50 .
Jkhoo Designs by Jeanne Pring. Each piece Jeanne makes is unique and made to order, bespoke items can be ordered to the customers specifications. I adore statement pieces of jewellery and love items that are a bit different from what you can buy on the highstreet. Jeanne's designs would add the finishing touches to any outfit. I love big rings iv'e a jewellery draw full of over sized and quirky colours and shapes so my pick would be this beautiful – simply spiral ring £23.00 made from non-tarnish silver plated wire. Gorgeous!
Elliebearbabi Of course I had to sneak in a few of my own creations too. At EllieBearBabi HQ aka my kitchen table I have been busy creating a few new pieces for Christmas including these limited edition Christmas exclusive design bibs 8 available in each print £5.00 including p&p (hurry they are going like hot buns as they say).
Keepsake blankets, I designed and made this for Mini using her babygrows, leggings, hats etc and a friend suggested I add the to the Elliebearbabi collection. If anyone would like one made for Christmas please get in touch as soon as possible to allow time to get them made and posted to you for Christmas day. (£20 for standard baby blanket, £2.50 for name appliqued and £3.00 p&p) 
Wooden Stockings exclusive design, this has been a joint effort as I designed the template, hubby cut them, and my lovely mum hand painted  each one. These can be personalised with a family name such as "Christmas at the Claus's) or "Mini's first Christmas 2013″ or anything you wish" £8.50 each, two for £15, three for £21, four for £28 (or ask price for larger amounts) including p&p and includes personalised names etc) can see them here too.
I am also taking a few orders for Handmade Personalised with a name fabric Christmas Stockings these are totally custom made, will be big enough to fit a few pressies in! Perfect gift  and no two will be the same £14.50 including p&p. To order leave comment below or email or tweet me. I will post them the beginning of dec!
None of the companies above paid or subsidised me in any form to be included in this post! I have added items I honestly think are perfect for pressies and genuinely like.
Pop over and visit me at my new blog http://www.elliebearbabi.co.uk/